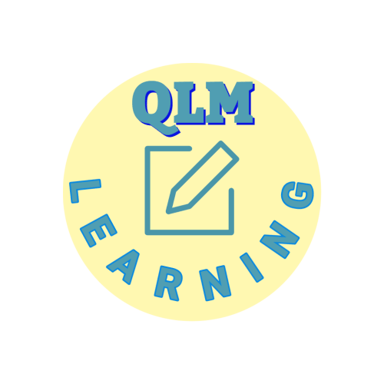 QLM Learning offers distance learning support programs to help your child thrive in a safe Islamic environment
A Safe Islamic Learning Environment For Your Child
QLM Learning was founded by Br. Omar Abdul Fatah, a BC certified teacher, TEDx speaker, local khateeb, and student of knowledge. Our organization aims to offer quality homeschooling support programs driven by Islamic principles.
We recognize the imperative need for public school alternatives in the Lower Mainland and work hard to provide that. Our programs are run out of various Mosques and offer academic support to students as well as numerous other services (see below for details). QLM Learning is not an independent school, but a learning centre that offers daily in-person support to enrolled distance learners.
1) Students first register with QLM Learning by clicking here.
2) Once students are admitted into QLM Learning, they register with an accredited Provincial Online Learning School (POLS). This ensures that their academic program is accredited and leads to a high school diploma (QLM Learning cannot issue any academic credits). A complete list of POLS can be found here.
3) Once students are enrolled with a Provincial Online Learning School and QLM Learning, they begin attending one of our learning centres daily (Mondays to Thursdays) for academic guidance and support, Islamic studies & Quran, social interaction opportunities, and much more. For a complete list of services, see next section. QLM Learning aims to address the various challenges with traditional homeschooling/distance learning, mainly the heavy burden on parents, lack of social opportunities, and lack of facilities. For complete details about each program, please click here. To register for one of our programs, click here.
Our programs offer a variety of services, including:
Daily in-person academic support and guidance by a qualified teacher

Islamic studies & Quran education with a focus on understanding the meaning of the Quran and applying it to our life

Physical and health education

Other educational/entertaining activities

Field trips & outdoor events (at additional costs)
For a compete description of each program, click here.
Daily in-person academic support by a qualified teacher

Islamic environment and education

Emphasis on character development & Islamic manners

December break & last two weeks of Ramadan off

All Fridays and Eids off

Daily social interaction opportunities

Student-centred approach

Field trips & outdoor activities (at additional costs)
Our Approach to Education
We want our children to enjoy learning. Our approach is driven by the Prophetic teachings "make matters easy and do not make them difficult. Give people glad tidings and do not make them turn away from religion."
We aim to achieve this in a number of ways. For starters, our days and hours are shorter. QLM Learning is open Mondays to Thursdays from 8:20 AM to 1:20 PM. Second, we employ the ESA (engage, study, activate) method for teaching whenever possible, which is student-centred. After the teacher hooks students into the lesson, he/she provides concise information to students which they use to complete hands-on work. Essentially, students learn by doing. Finally, we implement numerous movement breaks throughout the day and give students daily opportunities for social interaction and physical activity.
Registration for all programs is currently open. To register your child for one of our programs, click here.